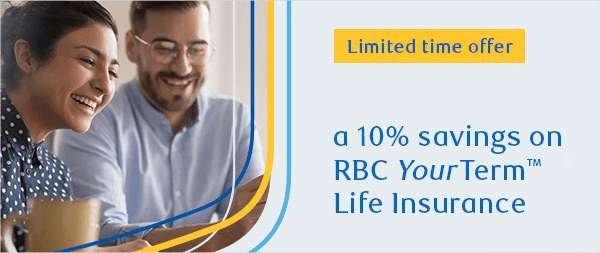 Why choose RBC YourTerm Life Insurance?
Full selection of term lengths from 10 to 40 years, with yearly renewable term.
Term 10 policies2 can be exchanged for an RBC YourTerm 15, 20 or 30.
Switch an eligible inforce Term 10 policy to an RBC YourTerm policy2.
Convertible to RBC Growth Insurance™, RBC Universal Life™ or Term 100.
Want to sign up with this great saving? Contact Us Now